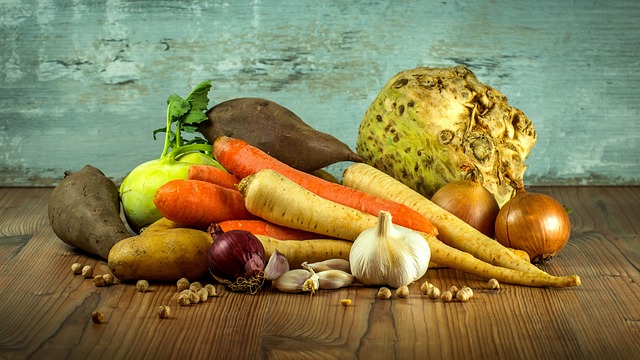 Is there any difference between the words "nutritional" and "nutritious"?
They're both adjectives that refer to the nutrients in a food. Nutrients covers both "macronutrients" (normally defined as carbohydrates, fats, and proteins) and "micronutrients" (vitamins and minerals).
You'll quite often see "nutritional" and "nutritious" being used interchangeably, but there is a difference.
Nutritional is an adjective that's used in a neutral context to talk about the properties of a food. For instance, you might say, "I read the nutritional label to figure out if this would work for my diet."
Nutritious is an adjective that's used for foods that offer particularly good nutrition. For instance, "This cereal is really nutritious! It's packed with seeds, nuts, and dried fruit."
How Do People Use "Nutritional" and "Nutritious" Incorrectly?
When you see these words used incorrectly, it's normally the case that someone has used "nutritional" where they really mean "nutritious". For instance, they might say something like:
This cereal is really nutritional.
It's important to give your baby very nutritional foods.
It's less common to see the opposite mistake — "nutritious" being used for "nutritional". I've never heard anything talk about a "nutritious label" on their food, for instance. That would only make sense if the label itself was edible!
Some Examples of "Nutritional" and "Nutritious" in Context
Often, if you're struggling to figure out how to use a word correctly, it helps to look at some examples so you can see how it's used in context. I've picked two examples for "nutritional" and two examples for "nutritious".
Examples of "Nutritional" in Use
Many supermarket own-brands use the voluntary colour-coded scheme, but Which? says giant manufacturers like Kellogg's are lagging behind, and leaving consumers trying to eat more healthily faced with a bewildering array of nutritional data and portion sizes.
(From UK urged to make 'traffic light' food labelling mandatory, Rebecca Smithers, The Guardian)
At Toby Carvery, we want to make it easier for families to eat better together, which means providing you with the nutritional and allergen-related information you need to make the right choices for you and your family.
(From the Toby Carvery website)
Examples of "Nutritious" in Use
Canned foods are often thought to be less nutritious than fresh or frozen foods because of this. But that's not always the case, say diet experts.
(From Tinned food – healthy enough?, Michelle Roberts, BBC News online)
How do you eat a nutritious diet while keeping your grocery bill low? The good news is that cheap eats aren't necessarily unhealthy.
(From 15 Healthy Foods for About $2, Elaine Magee, WebMD)
—
If you're confused about which word to use, remember that "nutritional" is a neutral word that can be used in contexts like "nutritional label" and "nutritional content" and which doesn't have to be applied to food itself. The word "nutritious" is a more value-laden word that refers to a healthy food, meal, or a diet in general: it's not used when talking about labels, data, or facts.