It took us some time, but we are finally up with another test, the Spelling Test 1.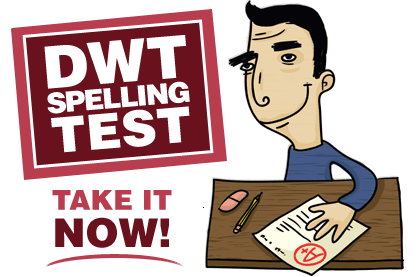 Spelling mistakes represent a common problem on the Internet. Sometimes just one letter separates two words with completely different meanings. Other times we end up transposing a vowel, and the result is hardly noticeable by the eye. Regardless, you should make sure that spelling mistakes are not crippling your writing, and this test is a good opportunity to do so. Here is a teaser:
9. It didn't turn out the way we wanted, _________.
though
tough
through
thought
Do you think you can pass with 100% accuracy? Test your spelling skills now, and let us know the result!