What is Creative Writing?
Creative writing is anything where the purpose is to express thoughts, feelings and emotions rather than to simply convey information.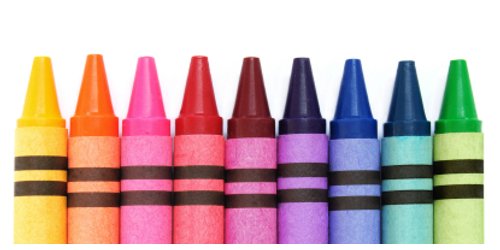 I'll be focusing on creative fiction in this post (mainly short stories and novels), but poetry, (auto)biography and creative non-fiction are all other forms of creative writing. Here's a couple of definitions:
Creative writing is writing that expresses the writer's thoughts and feelings in an imaginative, often unique, and poetic way.
(Sil.org – What is Creative Writing?)
Writing is a form of personal freedom. It frees us from the mass identity we see all around us. In the end, writers will write not to be outlaw heroes of some underculture but mainly to save themselves, to survive as individuals.
(Don DeLillo)
Writing of any sort is hard, but rewarding work – you'll gain a huge amount of satisfaction from a finished piece. Being creative can also be difficult and challenging at times, but immensely fun.
How to get started
Many people think that just because they've read a lot of stories (or even if they haven't!) they should be able to write one. But as Nigel Watts writes:
There is a common belief that because most of us are literate and fluent, there is no need to serve an apprenticeship if we want to become a successful wordsmith. … That's what I thought until I tried to write my first novel. I soon learnt that a novel, like a piece of furniture, has its own set of requirements, laws of construction that have to be learnt. Just because I had read plenty of novels didn't mean I could write one, any more than I could make a chair because I had sat on enough of them.
(Nigel Watts, Teach Yourself Writing a Novel)
By all means, if you're keen, jump straight in and have a go: but don't be too disappointed if your first efforts aren't as good as you'd hoped. To extend Watts' metaphor, you may find that these early attempts have wonky legs and an unsteady seat. There are lots of great books aimed at new fiction writers, and I'd strongly recommend buying or borrowing one of these:
I'd also recommend starting small. Rather than beginning with an epic fantasy trilogy, a family saga spanning five generations, or an entire adventure series … have a go at a short story or a poem.
And if you end up chewing your pen and staring at a sheet of paper, or gazing at a blank screen for hours, try kickstarting your writing with a short exercise. Don't stop to think too much about it … just get going, without worrying about the quality of the work you produce.
Tips and tricks for beginners
Do some short exercises to stretch your writing muscles – if you're short of ideas, read the Daily Writing Tips article on "Writing Bursts". Many new creative writers find that doing the washing up or weeding the garden suddenly looks appealing, compared to the effort of sitting down and putting words onto the page. Force yourself to get through these early doubts, and it really will get easier. Try to get into the habit of writing every day, even if it's just for ten minutes.
If you're stuck for ideas, carry a notebook everywhere and write down your observations. You'll get some great lines of dialogue by keeping your ears open on the bus or in cafes, and an unusual phrase may be prompted by something you see or smell.
Set up a writing environment that gets your creative juices flowing. The first thing here is to decide which room of the house is best suited for your creative writing efforts. There is no right or wrong here. Some people prefer to write in the bedroom, some in the living room, some set up a home office, some even in the bathroom! If you'd like to listen to music by writing, considering investing in a good headphone or on a sound system. Getting a comfortable and ergonomic chair can also be a good idea, especially if you were going to spend many hours per day writing. Last but not least, consider what kind of lighting and fragrances might help to make you more productive.
Work out the time of day when you're at your most creative. For many writers, this is first thing in the morning – before all the demands of the day jostle for attention. Others write well late at night, after the rest of the family have gone to bed. Don't be afraid to experiment!
Don't agonize over getting it right. All writers have to revise and edit their work – it's rare that a story, scene or even a sentence comes out perfectly the first time. Once you've completed the initial draft, leave the piece for a few days – then come back to it fresh, with a red pen in hand. If you know there are problems with your story but can't pinpoint them, ask a fellow writer to read through it and give feedback.
HAVE FUN! Sometimes, we writers can end up feeling that our writing is a chore, something that "must" be done, or something to procrastinate over for as long as possible. If your plot seems wildly far-fetched, your characters bore you to tears and you're convinced that a five-year old with a crayon could write better prose … take a break. Start a completely new project, something which is purely for fun. Write a poem or a 60-word "mini saga". Just completing a small finished piece can help if you're bogged down in a longer story.
Consider experimenting with artificial intelligence software that can generate writing prompts and even short stories. Technology is getting to a point where those computer generated texts are very sophisticated, and therefore they can help to inspire or even complement your creative writing work.
Online resources
NaNoWriMo
Every November, hundreds of thousands of people just like you do something extraordinary: they write a novel in just thirty days. Want to be part of the coffee-fueled, manic-typing, adrenaline-rush that is National Novel Writing Month? (NaNoWriMo for short). Make sure you sign up by October 31st. The "rules" state that you can't start writing Chapter 1 until 00.01am on November 1st but you can spend as long as you like before that planning…
Authors' websites and blogs
I read lots of websites and blogs written by authors and these give real (sometimes harsh) insights into what it's like to write professionally. One which has been a strong favourite of mine for many years is Holly Lisle's. Check out her
advice for writers and her weblog. She also has an excellent newsletter which I subscribe to, and some very thorough and helpful e-books on various aspects of writing available for purchase.
Competitions listings
Having a theme and a deadline can make a startling difference to a writer's motivation! If you're in the UK, Sally Quilford's competition listings are a comprehensive and regularly-updated list. Alternatively check out the Poets and Writers list.
I Should Be Writing podcast
This is a practical and inspiring podcast: I Should Be Writing by Mur Lafferty. She describes the podcast as "For wanna-be fiction writers, by a wanna-be fiction writer" (though since starting it several years ago, she's had considerable success selling her short stories) and focuses on science fiction and fantasy.
Common mistakes beginners make
While the most important thing when you're getting started is to simply enjoy flexing your creative muscles, if you're aiming toward publication (or if you want to enter competitions) then it's a good idea to steer clear of some common creative writing mistakes.
Three very common mistakes that often crop up in beginners' work include:
Too much descriptive detail. This is a tricky one, because description is a good thing – and some well-known writers are particularly loved for the vivid, well-realised fictional worlds that they create. (I always think Joanne Harris does a great job with description, for instance.) But when you're new to writing, it's easy to go over the top in trying very hard to describe everything – when readers are more interested in the actual story: the action taking place, and the dialogue between your characters.
Unintentional repetition. This can crop up in lots of different ways – but any repetition of a word that stands out to the reader, without the author intending it to stand out, is a bad thing. This could mean simply using the same word in several sentences running (e.g. "I put the money back in his wallet while his back was turned. Thinking back…") It could also mean starting a run of sentences or paragraphs in the same way – e.g. always starting with "He" or "She" plus a verb.
"Headhopping" to a different point of view. While it's fine to shift between viewpoints in a short story or novel, you need to do so deliberately. Even when you're writing in the first person ("he" or "she" rather than "I"), most readers will expect you to stick with one character's feelings and thoughts – so don't suddenly give us access to the inside of another characters' head.
Ways to get support with your creative writing
When you're starting out with creative writing, you might feel that you're on your own. Perhaps you don't have any family members or friends who are interested in writing (or worse, you might even have people around you who scoff at your dreams of writing success).
There are lots of ways to find support, though. Two of the best are to:
Take an evening class or a weekend course. Unless you live somewhere very remote, there's a good chance that there are writing classes available near you. These might be run by published authors, by organised groups, by local libraries, and so on. You might want to ask around locally or via a local Facebook group.
Join a writers' workshop group. These don't tend to offer "teaching" content, but instead, you'll find a group of likeminded peers who get together to write and/or to share what they've written. It can be nerve-wracking to share your work with others (I still remember my knees shaking the first time I read out a piece to a writing group!) but it's
If finding an offline, local group of some sort really isn't a possibility, there are lots of writing communities available online through forums, Facebook, and so on. Whatever your situation, do try to find other writers who can support you (and who you can support in turn) – it will make a huge difference to your motivation and to your growing skill levels.