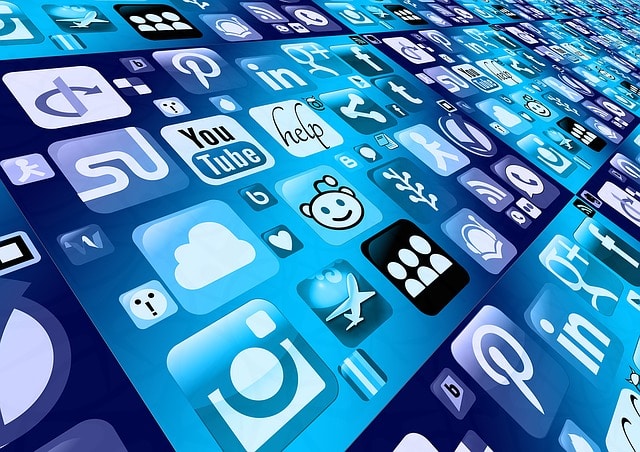 If you're learning English as a second language, you might want some extra help and support beyond your regular lessons.
Alternatively, you might decide to dispense with lessons altogether and learn from websites or apps.
There are loads of great apps out there, whether you want an entire course of tuition or simply a bit of help.
Some are free (and all will at least have a free trial), so do try out a few different ones: they all take slightly different approaches, and some are great for specific styles or learning or for different needs.
These are ten of the best, ordered alphabetically:
Babbel offers bite-sized English lessons, which are connected to one another and work progressively to build up your knowledge. The lessons are engaging and aimed at beginner to intermediate students.
Cost:
Varies, but if you want to pay monthly, it's $12.95/month.
Pros:
Great way to learn the basics, without spending a huge amount of time.
Works by getting you to match words to the appropriate images, and will repeat words the next day if you make a mistake (or immediately if you make a mistake more than once).
Has lots of conversational language that you're likely to use in real-life situations.
Cons:
A bit more expensive than many other alternatives.
Free trial is restricted to just one lesson, which you may not feel is enough to get a good sense of whether you'll get on well with the app or not.
#2: Beelinguapp (Android and iOS)
This app is designed to help you to read English texts (and to some degree to help you with listening to spoken English). It takes an innovative approach, compared with most other language-learning apps: it shows books and other texts in your native language plus English, side by side, and reads out the English for you too.
Cost:
Free, but you'll need to pay for access to many of the longer texts. (You can pay about $1 per text, or $1.99 for monthly membership, or $24.99 to remove all ads and unlock all current and future texts.)
Pros: 
The audio recordings are from native speakers: they're not machine-generated.
If you want to improve your pronunciation, this is a great and fun way to do so. The texts include novels, but also fairy tales, news stories, and science papers.
If you're studying English literature or other texts, this app could help you feel more confident reading in English. You might even find it helpful if you're learning to translate from your native language into English, or vice versa.
Cons:
Pricing plans are a little complex, and it might be tricky to work out the best deal.
Focuses on reading comprehension; you may want to pair this with another app to help you with speaking English.
#3: BBC Learning English (Android and iOS)
The BBC Learning English app simply brings together lots of different lessons into one place. It includes transcripts and quizzes, and you can watch the videos with subtitles. The lessons appear on the app before they arrive on the website, and there's new content every weekday.
Cost:
Free, with no ads.
Pros:
Great way to watch the BBC's most popular programs aimed at English learners (you can find the full list, and the publishing schedule, on their website here).
If you already enjoy the BBC's content online, this is a handy way to get it on your mobile device.
Lessons are short and bite-sized (normally 2 -6 minutes), so they're easy to take in.
There are no ads or "pro" options: this app is completely free.
Cons:
The quizzes are scored, but there aren't other "game" type elements, so if you're used to apps like Duolingo, you might find this harder to stick with.
Some users reported difficulties with the interface of the newest version of the app.
You've almost certainly heard of Duolingo, which can help you learn a large number of languages, including English. It's designed to be fun (and addictive!) with bite-sized lessons and a system where you earn points for correct answers and "level up" once you're doing well enough. You can earn virtual coins, unlock new levels, and see your "fluency score" rise.
Cost:
Free, but if you want to remove ads and download courses to use offline, you'll need to pay for Duolingo plus, which is $6.99/month.
Pros:
It's designed to be fun and work like a game, so if you enjoy playing games on your mobile phone, this could be a great way to learn while you're doing so.
The interface is slick and well designed.
Many, many people use Duolingo — it's hugely popular around the world and is even used in many classrooms for language learning.
Cons:
A number of people have criticised it for using unrealistic computer-generated sentences that won't particularly help you in real life situations.
Duolingo is monetized, in part, by selling user translations of web content — you may not feel happy about this.
FluentU takes a different approach to language learning, using videos sourced for YouTube with captions so you can immerse yourself in hearing and understanding the language. It's available for a number of other languages as well as English, too.
Cost:
Free trial, then $30/month (which includes all languages).
Pros:
It's easy to use, and you can commit as much or as little time as you want … many videos are just a minute or two long.
You can easily pause the video player to look up words or even get example sentences.
If you enjoy watching YouTube videos, then this is a great way to do so while also learning English.
Cons:
No requirement to speak or write the language: this is fine for passive learning but you'll want to use another app or method to do more active learning.
FluentU is expensive compared with other apps, especially if you want to learn just English (rather than several of the other languages included too).
#6: Hello English (Android and iOS)
This beginner-friendly app has instructions in your native language (with 22 different languages to choose from here). It's easy to get started with, and you can select your level of English from "beginner", "intermediate", or "advanced".
Cost:
Free; the pro version is $59.99/year. You can also make in-app purchases for a wide range of advanced features (e.g. access to live tutors.)
Pros:
Like many other English-learning apps, it uses features like ranks and levels to keep you motivated.
Encourages you to complete lessons and activities each day, which are assigned to you. If you complete all the lessons, you can get bonus coins from extra lessons.
Helpline is responsive, even on the free version.
Cons:
The free version, while extensive, has a lot of ads that you may find quite intrusive.
Lingbe takes a very different approach to most other language learning apps. Instead of watching videos or matching photos to words, the app connects you with a real native speaker of the language you want to practice (i.e. English).
Cost:
Free, so long as you're happy to act as a teacher of your own language too! You can purchase coins to buy minutes to talk with native English speakers.
Pros:
Really simple to use: press the call button and wait for someone to answer!
Great way to practice speaking English if you don't know any native English speakers.
You can use it completely free of charge, so long as you're willing to reciprocate by talking to people who are learning your language.
Cons:
Not ideal for complete beginners, as you'll already need to know at least a bit of English in order to hold a conversation.
Only allows voice calls: if you want video calls or the option to text, then try HelloTalk instead.
Memrise is another app with a bit of a difference: it's a learning platform which has thousands upon thousands of different courses related to language and vocabulary. Most of the courses are created by users, rather than being provided by Memrise itself.
Cost:
Free (and doesn't even have ads) at the basic level. You can pay for a Pro version if you want more features, though, which is $9/month.
Pros:
Loads of courses available … whatever your level and learning style, there'll be something for you.
Uses a "flashcard" system to help you learn new vocabulary, which is helpful when you're just beginning to learn English and need to acquire a reasonable amount of new vocabulary.
You can even create your own course: teaching English to beginners could be a brilliant way to consolidate your own learning.
Cons:
There's not any quality control on courses, so you might need to look through a lot before figuring out which you want to take.
Only useful for getting a fairly basic vocabulary: beyond that, you'll want to move on to another app.
#9: MindSnacks: SAT Vocab and Kids' Vocab (iOS only)
While it's aimed at US college students rather than people learning English as a second language, mindSnacks is a great app to try out if you're already reasonably good at English and you want to improve your vocabulary. Like Duolingo, it takes a gaming approach. The SAT Vocab and Kids' Vocab apps are both fun ones to try.
Cost:
$4.99 per app (or $19.99 if you want all the MindSnacks apps).
Pros:
If you're a native English speaker but want to improve your vocabulary, the Kids' Vocab and SAT Vocab apps are great ones to try out.
There are multiple different games included to keep things interesting as you learn.
Fairly cheap compared with some other apps, if you just want to focus on growing your vocabulary.
Cons:
The Kids' Vocab app is designed for children, so you might find the interface a bit garish.
The free level only gives you access to a small amount of content, so you can't try it out in any amount of detail before paying.
#10: Rosetta Stone (Android and iOS)
Once the most popular language learning software out there, Rosetta Stone has been displaced for many English learners by other software. Many users still find it really useful, though, especially if they're travelling. The app links with the full version of Rosetta Stone, which isn't cheap.
Cost:
Varies, but Pros:
Designed for use by travellers, so if you're going to be visiting an English-speaking country, this is a great app to use to pick up lots of greetings, phrases, expressions, and so on.
Good for learning to speak English: you get the option for live face-to-face time with a tutor, and the app will also correct you on your pronunciation as you practice speaking English.
Cons:
Words are mostly taught without context, which experts often feel isn't ideal, and which can be confusing when you're trying to match words to pictures.
Really expensive compared with most other options for learning English.
Users have mixed views: some people love it, but others say they found it a waste of money and that they made slow progress with it.
The main idea behind this mobile app is to allow children and adults alike to learn English while having fun. The content is a structured as a futuristic game where you need to complete tasks along with Prof. Max after a comet hits Earth. It already has more than 400,000 users.
Cost:
You can download the app free of charge but there are some in-app purchases if you want to expand its features.
Pros:
Given the app is structured as a game it can be especially appealing to children and young adults who get bored easily with traditional courses
Despite being an educational app the graphics and production are exceptional and certainly help to engage the user in the learning experience
Cons:
Adults who want to learn in a faster pace, for example because they have professional requirements, might not adopt to this mobile app
You will not be able to access to all the features using a free account
—
Whatever app you choose, you'll need to put in the time in order to get good results: you can't learn English (or anything else) by simply installing an app on your phone and then only using it once or twice a week for a few minutes.
Commit to spending at least 10 minutes a day using one of these apps … and see how you get on. If you feel the app isn't enjoyable for you, try a different one: there really is an option out there to suit every English learner. You might even want to try out some Alexa Skills that can help you learn English, too.
Good luck!