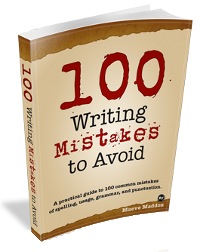 The Kindle fans out there can now buy our book on that platform. Just visit the official Amazon page, and you'll be able to purchase and download it immediately.
If you end up buying we would appreciate if you could write a review on Amazon, as these help to give credibility to the book.
You can also buy it as a PDF download if you prefer, by clicking here.
How To Get Your Book on The Kindle
I was surprised regarding how easy it is to get a book for sale on the Kindle store. The process took literally five minutes, and after 24 hours of review period the book was already live and available for sale.
One small problem I faced was to get the formating right though. Simply uploading a PDF document won't work. Luckily one of our readers, Ray Fowler, emailed us offering his services. He converted our PDF into the .mobi format used by the Kindle, and when I uploaded it to Amazon it worked like a charm.
Ray told me he is willing to give a 10% discount to all DWT readers looking for eBook conversions, audio book productions and so on. Just check his services page for more details or to get in touch with him.
It will be interesting to see how the Kindle sales compare with the standard PDF sales, so I'll probably write a post updating you guys soon.