Word of the Day: Caucasian
Caucasian (kô-kā'zhən) is commonly used as an adjective to describe people from racial groups characterized by white skin, especially ones with European origin. This meaning was coined by German anthropologist Johann Blumenbach since the Caucasus Mountains (located close to the Black Sea) are homeland for most of the white races.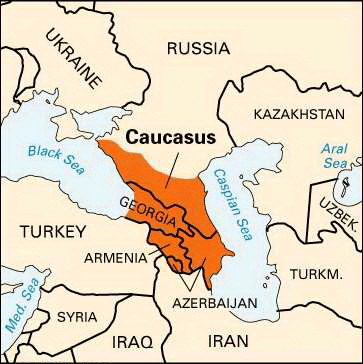 African-American men have twice the risk of developing type 2 diabetes as Caucasian men. (NY Times)
The modelling business has always been dominated by Caucasian faces but not for a long time has the situation been so extreme. (The Guardian)
Want to improve your English in five minutes a day? Get a subscription and start receiving our writing tips and exercises daily!
Keep learning! Browse the Word of the Day category, check our popular posts, or choose a related post below:
Stop making those embarrassing mistakes! Subscribe to Daily Writing Tips today!
You will improve your English in only 5 minutes per day, guaranteed!
Subscribers get access to our archives with 800+ interactive exercises!
You'll also get three bonus ebooks completely free!
Try It Free Now