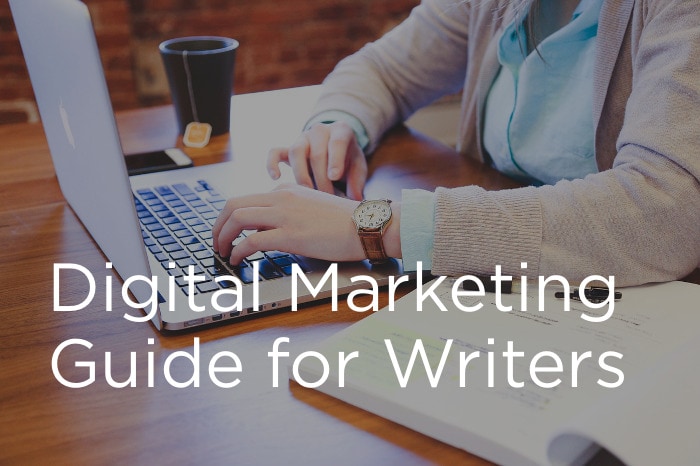 Whether you're self-publishing a book, or you've got a deal with a traditional publisher, you're going to need to do a lot of the marketing.
Unless you're an A-List author, your publisher isn't going to have the budget to spend a lot on promoting you and your book.
Twenty years ago, marketing a new book might have involved radio interviews, local book signings, perhaps even talks or festival appearances. These days, most book marketing takes place online.
If you see yourself as more of a writer than a digital marketer – and pretty much all authors do! – then you might feel rather daunted by the prospect of promoting your book, especially if you don't feel especially technologically adept. You may also feel a little shy or diffident about self-promotion, or worried that you're going to come across as pushy or spammy.
You might also worry that it's going to be hugely expensive. After all, if you want a website, that's going to cost hundreds of pounds … right?
The good news is that marketing your book online doesn't involve lots of technical complexity, and definitely doesn't mean spamming people with "buy my book!" messages. It also doesn't need to cost you much at all.
In this article, we're going to look at some key tools in your digital marketing toolkit, many of which are free (and none of which are unduly expensive).
Ready to start?
#1: Creating Your Own Website With WordPress
WordPress is the world's most popular software for creating websites – I've used it on dozens of sites (for me and for friends and family members). You don't need to understand HTML or CSS code, or anything like that, to use WordPress.
The very simplest way to get set up with WordPress is to use "hosted" WordPress from the site WordPress.com. With this site, you simply create an account, then WordPress will automatically make a website for you that you can then customise to suit you. It's completely free. The only downside is that you will have a not so professional looking domain name such as yoursite.wordpress.com.
An alternative option, if you want more control and flexibility over your website an a professional domain name such as yoursite.com you should get a hosting plan from a company.
In this case, the software itself is free (you will still be using WordPress), but you'll need to pay for the domain name and for the hosting of your site. This won't cost you a fortune – typically, you're looking at around $10/year for a domain name, and around $5 – $10/month for hosting. if you want a recommendation, check out the hosting plans at HostGator.com. DailyWritingTips has been hosted there for 10+ years.
Which you opt for is up to you. If this is going to be your first site, you can go with WordPress.com to try out the process of building a "test" website. Then, once you are ready to build your real website you get a hosting plan.
Useful Pages to Include on Your Website
Once you've created your site, some good pages to add to it are:
Home – your home page is where you introduce you and your writing; you could list all your books here if you want, though if you have loads, it might make more sense to list series or categories of books.
Books – if you have more than a couple of books, you'll want to create a page that lists your books and that, crucially, has links to where readers can buy them online.
About – a page that explains who you are, what your website is about, and what you write about in your books.
Contact – give your readers an easy way to get in touch with you (a contact form, your email address, or both).
You can also have a blog section on your website, but this isn't mandatory. You might want to use this for "news" about your writing and your books, if you're a fiction author; if you write non-fiction, you might publish articles on your blog related to the topic of your books. This can be a great form of content marketing.
#2 Building an Email List
Many writers and authors will tell you how valuable an email list is, and you've no doubt been told – lots of times – that you should start one.
You might be wondering why it's so important: after all, can't people just "like" your Facebook page or follow you on Twitter if they're interested in hearing more about your books?
Well, they can … but they might never see your posts. Facebook limits how many people see posts from pages (after all, would you want to have every single post from every single page you've liked appearing in your news feed?) and Twitter moves so quickly that anyone who's not online when you tweet might well never see your message.
While there's no guarantee that your email subscribers will actually open and read your email, there's a high probability that your email will at least reach their inbox. That's why an email list matters so much: it gives you a way to reach people directly, with a message that can be any length and formatted in pretty much any way you choose.
Don't Email People Through Your Regular Email Account
One mistake that some writers, new to digital marketing, make is to create an email list through Outlook or Gmail, or whatever they use to email people normally. They simply copy a bunch of people's email addresses into the "BCC" field and email them like that.
This is a bad idea for three key reasons:
#1:  It's a lot of admin work. If someone wants to join, or leave, the list, you have to sort that out manually.
#2: It won't work once you reach a certain number of subscribers: you might find you can't put more than 100 email addresses in the "BCC" field, which is a common limit.
#3: It could easily fall foul of the law. If you're going to send out mass messages, you need to collect, store, and use people's data (i.e. their email addresses) correctly. This is most easily achieved by using specific software, designed for setting up email lists and sending out emails.
There are plenty of solutions out there: the one I use is Aweber, which I've found to be fairly straightforward to set up, and very reliable.
With Aweber, you can do lots of nifty things like set up an automated series of emails to go out when someone first joins your list, and you can "segment" your list based on (for instance) whether someone opens a particular email, or whether they click a particular link. This makes it easier for you to target people interested in specific books, or people who might be swayed by a special deal.
There are other good email service providers out there, too, like Mailchimp and ConvertKit. Do some research and choose the one that is more suitable for your needs.
#3 Establishing Your Social Media Presence
Social media can be a great way to get to know other writers and authors in your field or genre … as well as being a way to connect with your readers.
Some authors love social media and use it all the time in their personal life. Others are more wary, either feeling concerned about a loss of privacy, or about the potential technical hurdles.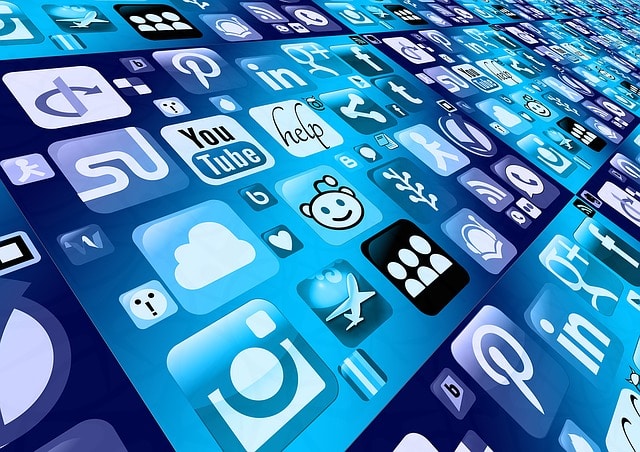 The good news is that social media sites are free to join and use, and that they're designed to be simple and straightforward. You've got nothing to lose by giving them a go!
Start With Facebook
Chances are, you already have a Facebook account. If not, that's a great social network to start with, as so many people (of all ages and from all walks of life) have an account.
You can use Facebook to advertise your books, too, though you'll need to pay to do so. If you've got the budget, and if you're good at copywriting, this can be a great way to hugely boost your sales.
Of course, Facebook isn't the only social media network out there! Twitter is another great one to join, particularly as a lot of writers and journalists can be found there. It's much simpler than Facebook, too, so can be easier to get to grips with.
Other sites to consider include LinkedIn (if you write non-fiction aimed at a professional audience), Pinterest, and Instagram.
Whatever social media sites you choose to use, aim to:
Focus your attention on one or two sites – don't try to spread yourself too thin.
Post (or tweet, pin, etc) interesting content that your readers would enjoy – don't only talk about your books.
Respond to messages reasonably promptly (not weeks later) – one of the great things about social media is that it allows two-way conversations.
#4 Getting Featured on Other People's Websites
Once you've built your own website and email list, a great way to get the word out there about your book is to get it – or you – featured on someone else's website.
There are several different ways in which you might do that, but the most common are:
#1: Guest Posting
If you're a non-fiction author, guest posting on other peoples's blogs can be a great way to get your ideas in front of an audience.
A "guest post" is a piece of content that you write, normally for free, for someone else's blog or website (in almost all cases, you'll be targeting blogs and websites that are larger than your own).
When your piece is published, you'll likely find that you get some extra visitors to your website, some new subscribers to your mailing list, and hopefully at least a few extra book sales.
If you write fiction, you might find that it's trickier to gain much traction for guest posting – unless you can find blogs that are read by your target audience.
#2: Interviews
Many blogs and podcasts will interview authors: with a blog, you'll typically be sent some questions by email to answer at your leisure; with a podcast, you'll need to set aside around an hour for the interview, which might be conducted in person or using a tool such as Zoom or Skype. (You might even be able to be interviewed over the phone.)
An interview can be a great way to let people get to know you – including your existing readers or audience. It also can be a great chance to talk about your book in a way that might feel a little odd or self-promoting on your own blog, or on social media.
#3: Book Reviews
If you write fiction, there are a lot of sites out there that will review novels, so long as you can provide a free copy. (Most reviewers will be happy with a digital version: you won't normally need to supply a paperback.)
Many book bloggers have quite a backlog of books to review, so you might find it takes weeks or months before a review of your book appears. Make sure you target bloggers who enjoy your genre (or at least who haven't ruled it out) – most will have review guidelines or submission guidelines detailing what they want.
Independent authors can use this very handy list supplied by The IndieView of book bloggers who are happy to review self-published books.
If you write non-fiction, there are also book bloggers out there who'll be happy to review your book – but don't target those who normally review fiction. You might also want to try bloggers who write about your topic and who might be interested in reviewing, featuring, recommending, or at least mentioning your book.
#5 Digital Marketing Can Take Time to Show Results
Finally … it can take time for your digital marketing efforts to pay off. Don't lose hope if you write a couple of guest posts and don't make any extra sales, or if you start a Twitter account but only have a handful of followers.
Instead, focus on taking consistent actions – perhaps you could:
Tweet four times a day (not just about your book – talk about what you're reading, things you're interested in, etc)
Write one guest post every week
Post on your blog every two weeks (if you're a non-fiction author; fiction authors might only want to post when they have news)
Send an email to your newsletter list once a month
Don't be afraid to try new things, though: you can find some more suggestions of digital marketing tools here. If one tactic really doesn't seem to be working for you (or if you're simply not enjoying it), try something new. Good luck!